Oesch appointed to management committee
Bob Oesch, a partner at Riezman Berger, has been named to the Management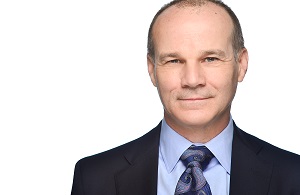 Committee for a 3 year term. Oesch joins Randall Grady and Richard Tishler in
leading the firm through its 40th year.
"Richard and I welcome Bob to the Management Committee and look forward to working with him and implementing his vision for the continued growth and success of the firm. We thank Mark Temkin for his years of leadership on the Management Committee and his unwavering commitment to the financial
well-being of the firm," said Grady.
Oesch leads the firm's Tax & Estate practice.
"I am excited to be involved in leadership and I look forward to helping our clients, and our firm, continue to flourish," said Oesch.
Founded in 1974, Riezman Berger has 22 attorneys and is located in Clayton. Since the firm's inception, Riezman Berger, P.C. has provided the highest quality of legal representation infused with creative thinking, aggressiveness, and accessibility.